Complete Branding Journey from 2016 to 2018.
Background:

 Since bursting on to the "Food On The Go" scene back in 2010, URBAN eat has been offering innovative delicious, wholesome 'eat now' food with an urban cultured twist. Its range of sandwiches, salads, prepared fruits, hot eats and indulgent snacks are now available in over 300 stores across the UK. I worked with Twentythree04 design agency in 2016 to 2019 on Urban Eat's brand journey. I helped out with the artworking, making sure the packaging was polished and created systems to make design to print accurate, easy and streamlined. I also did product photography and helped out with exhibitions. A lot of work went into Urban Eat and the client eventually reached £230 million turnover a year.
Packaging Design
Artworking
Logo Design for Roots Brand
Posters
Brochures
Email Templates
Exhibition Assets
Researching
Conceptual Artworks
Product Mockups
Product Photography
Digital Designs
Illustrations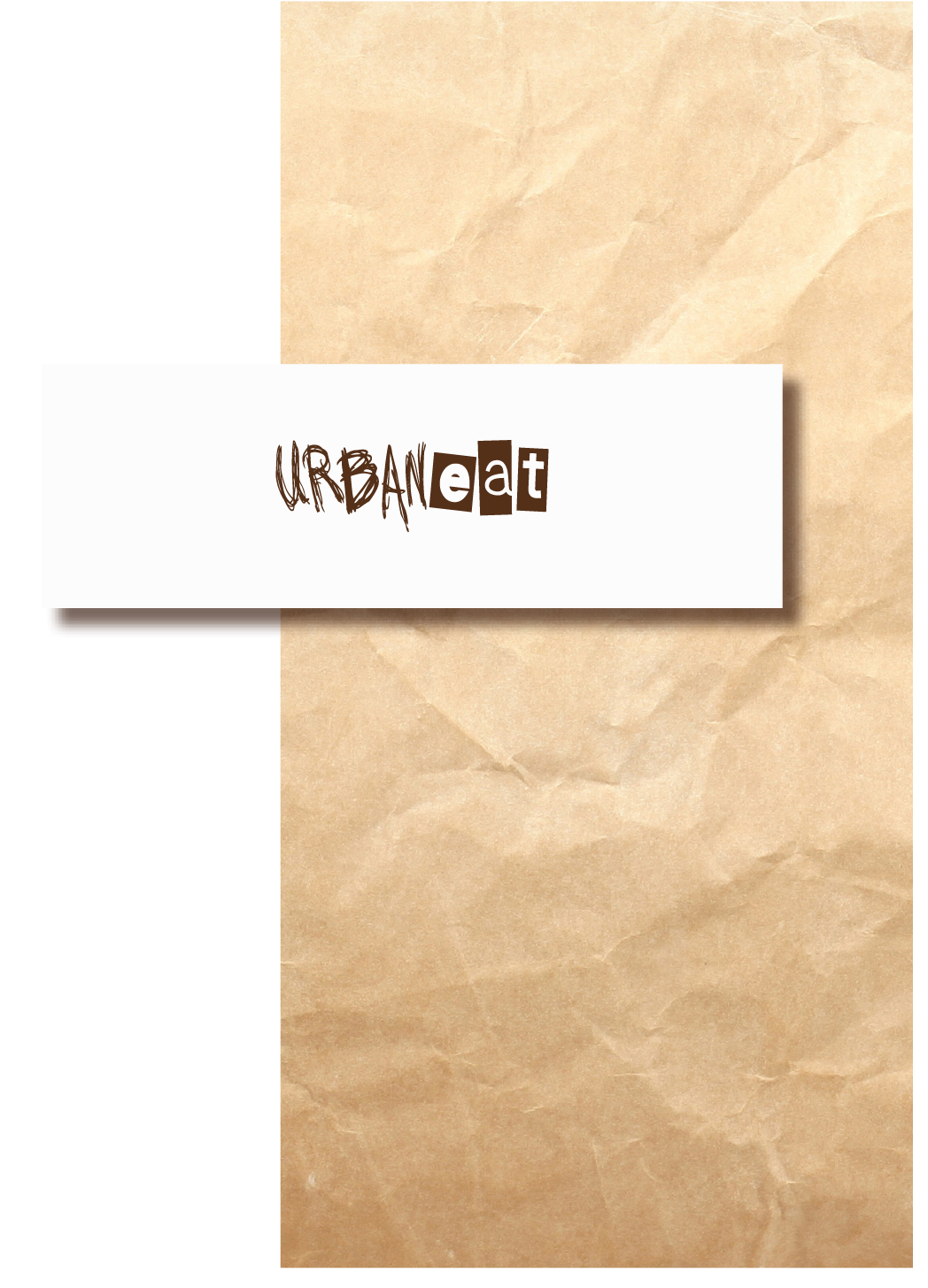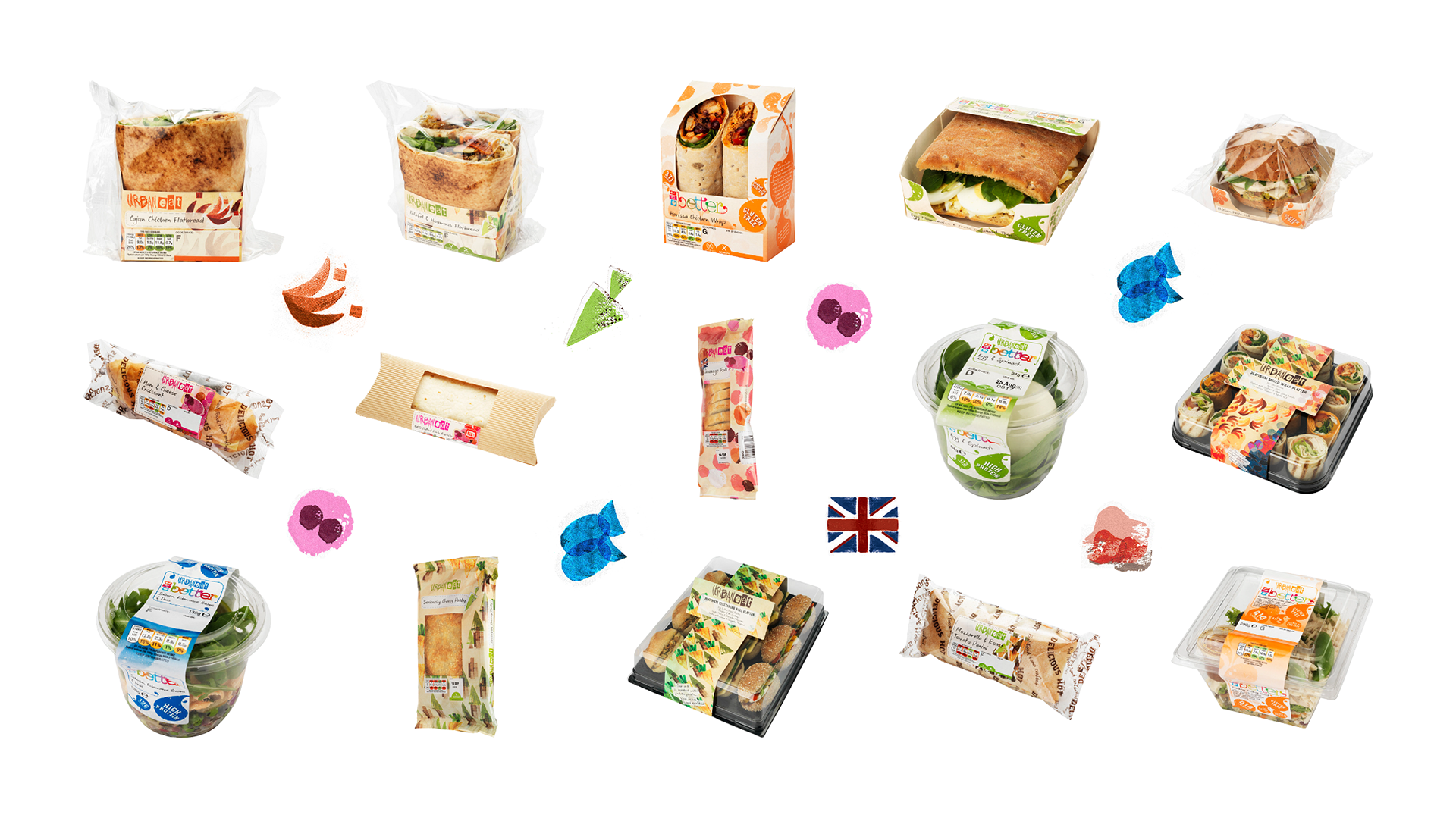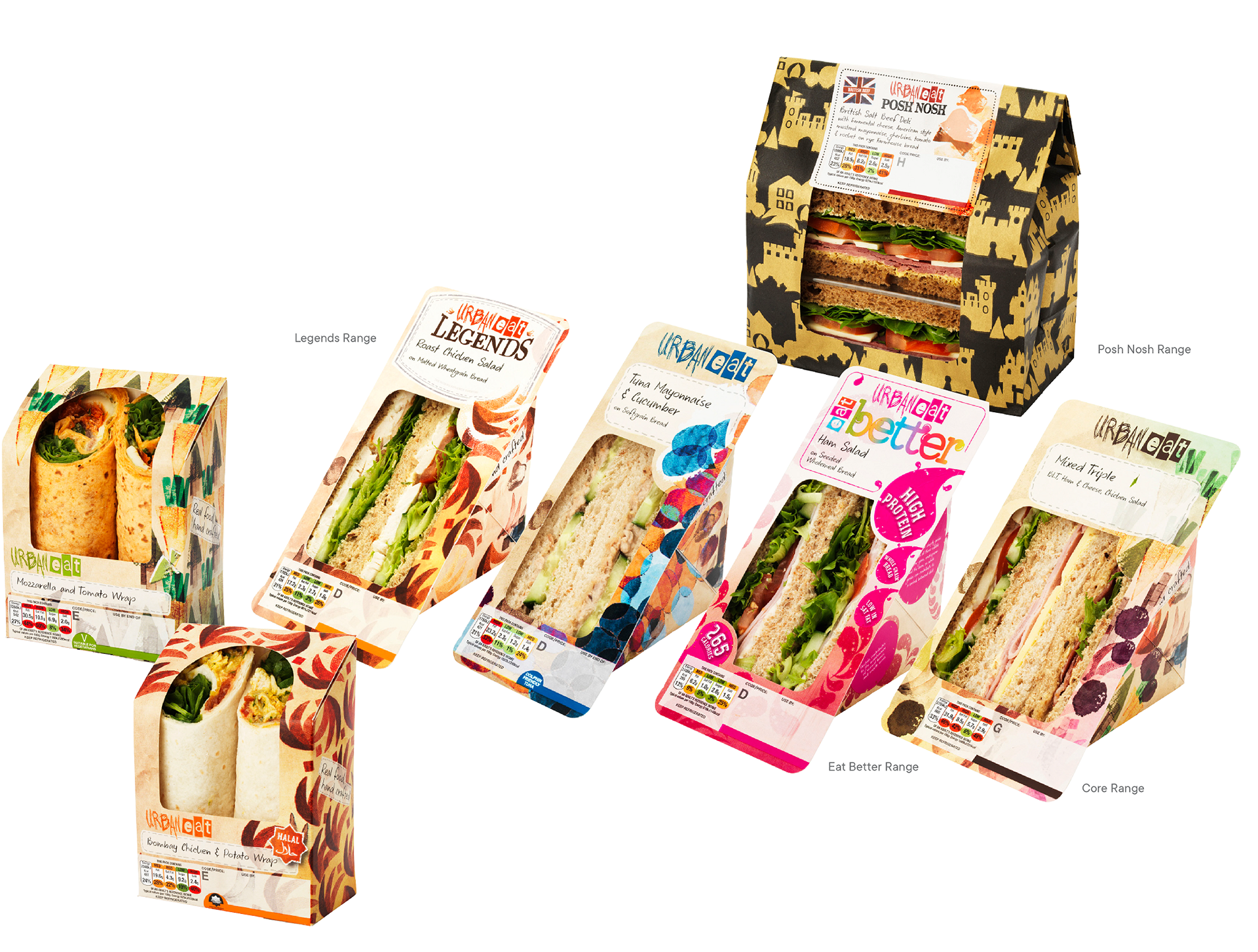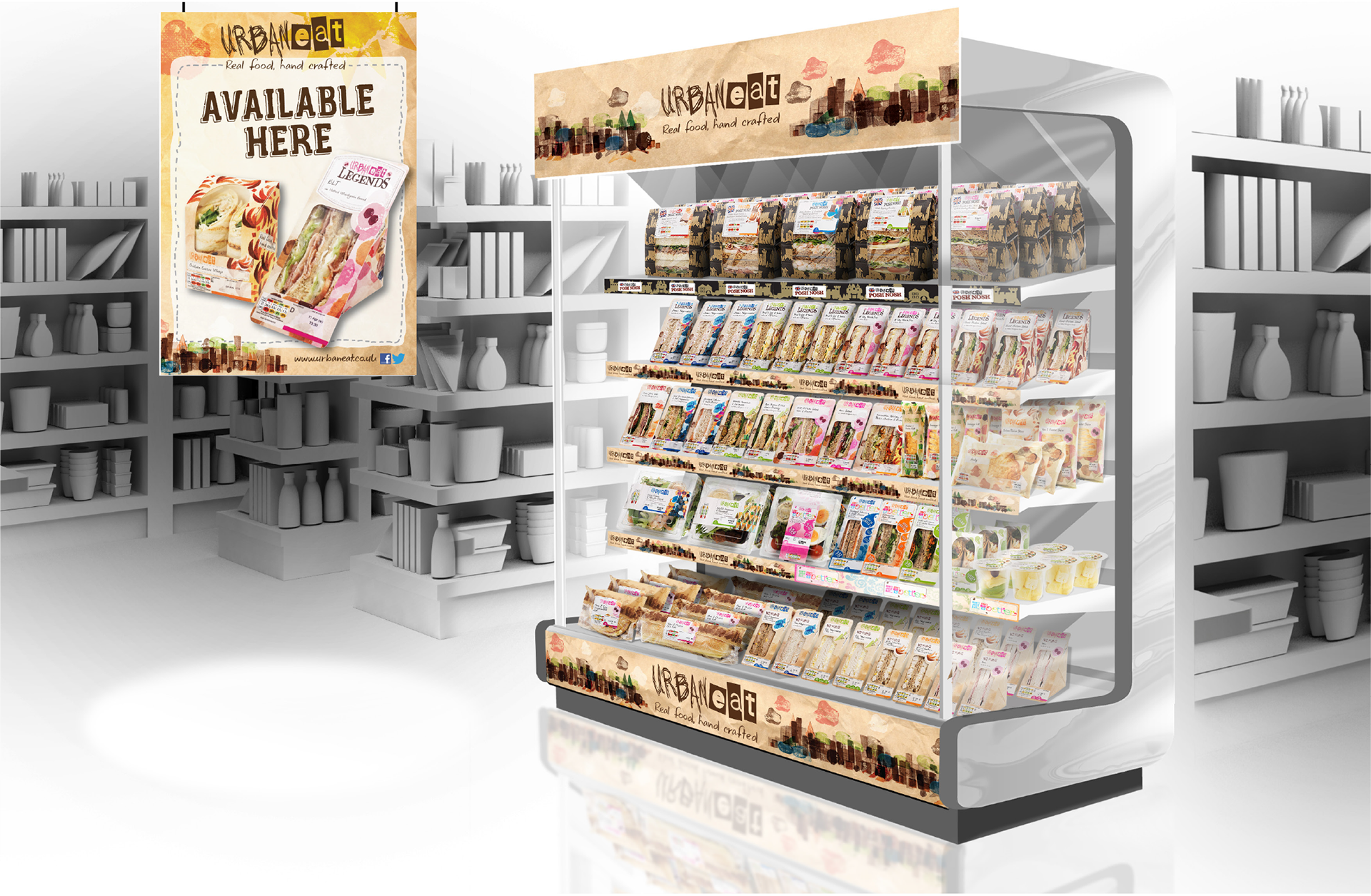 Roots - A Complete Vegan and Vegetarian Sub-Range of Urban Eat
In this range, I wanted to make the brand more lively and earthy. I designed the Roots logo in a earthy theme, which the client was happy with.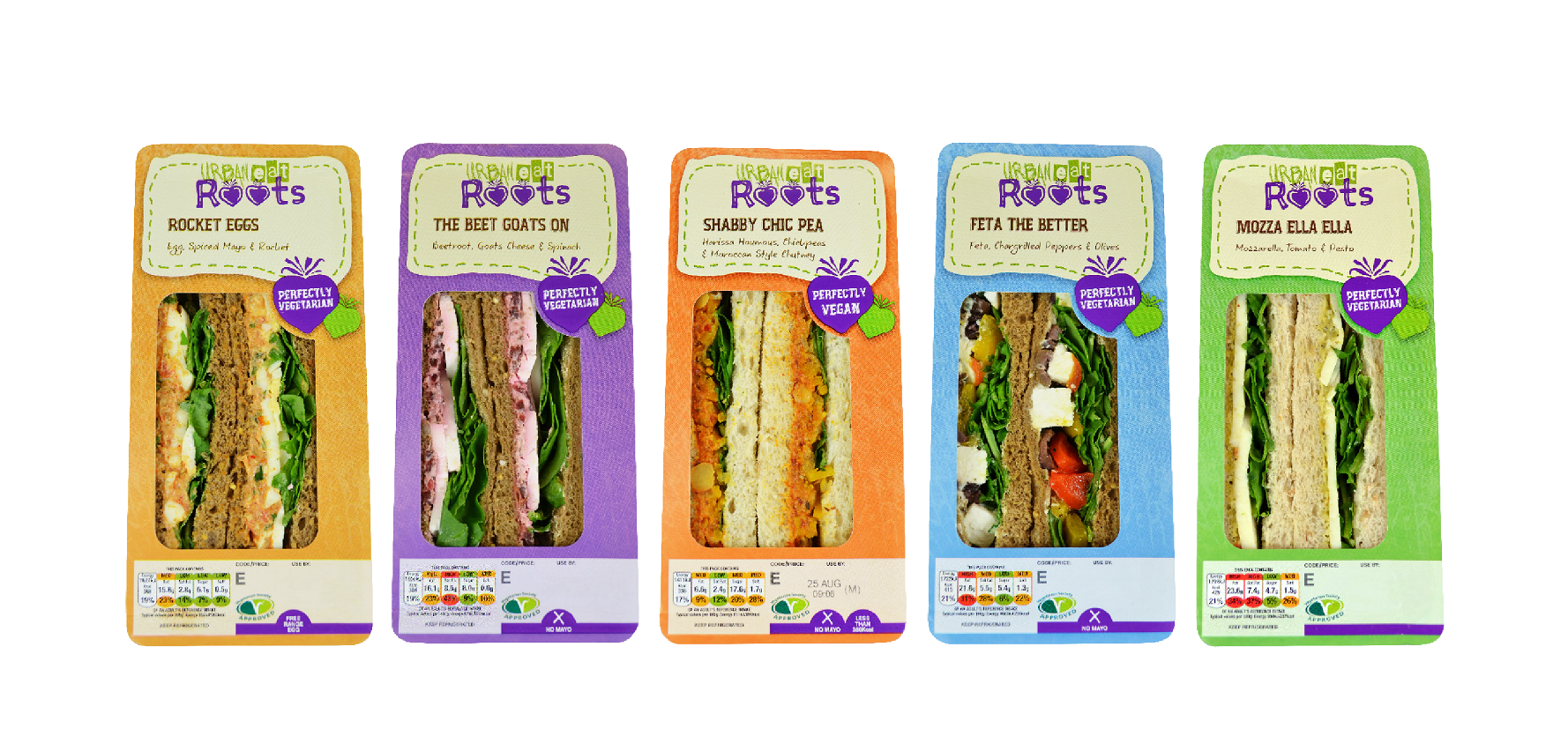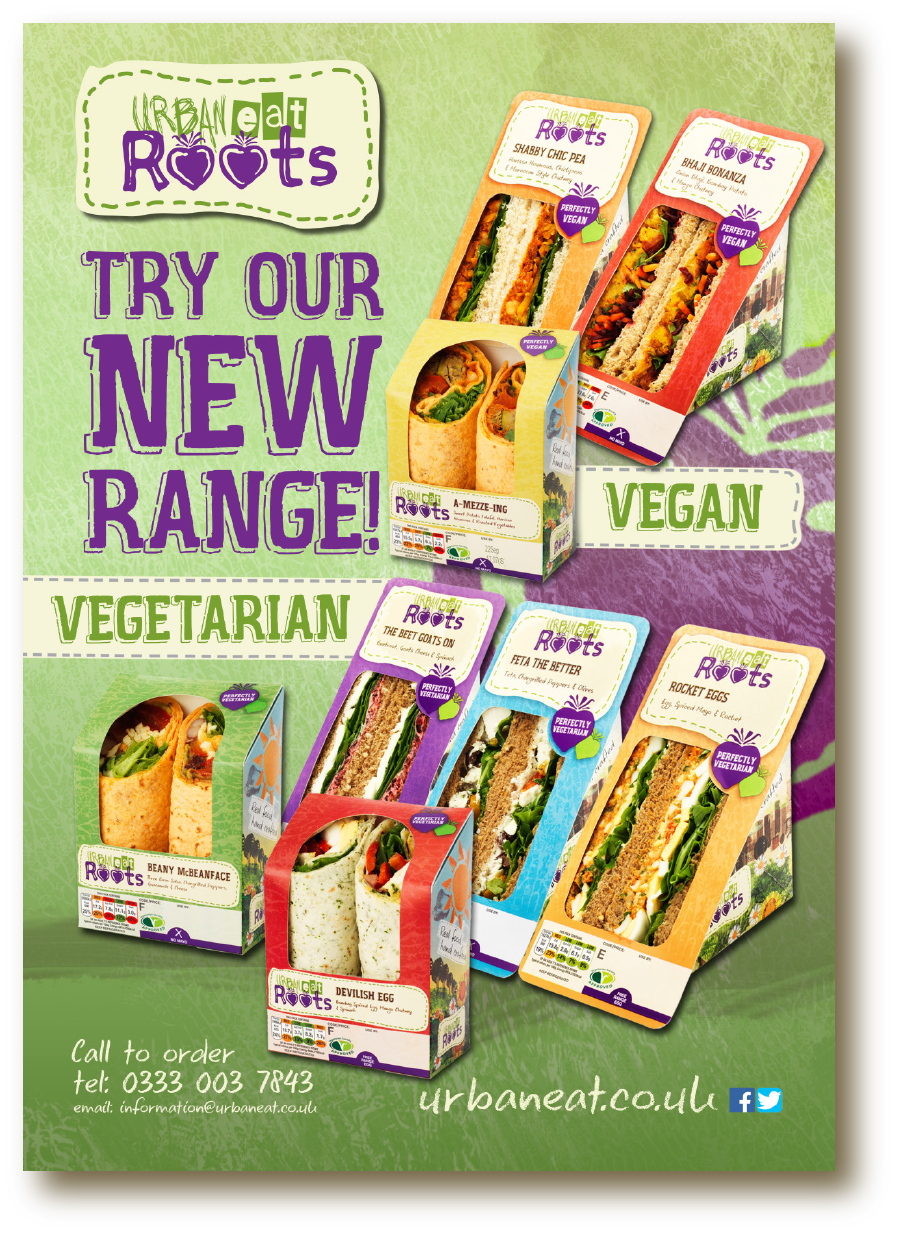 Sammies Award - Award Winning Campaign
In this summer campaign, I designed fresh summer illustrations on the packaging. I used a beach chair as an inspiration for the sandwich skillet. We also designed some beach huts for the box packaging.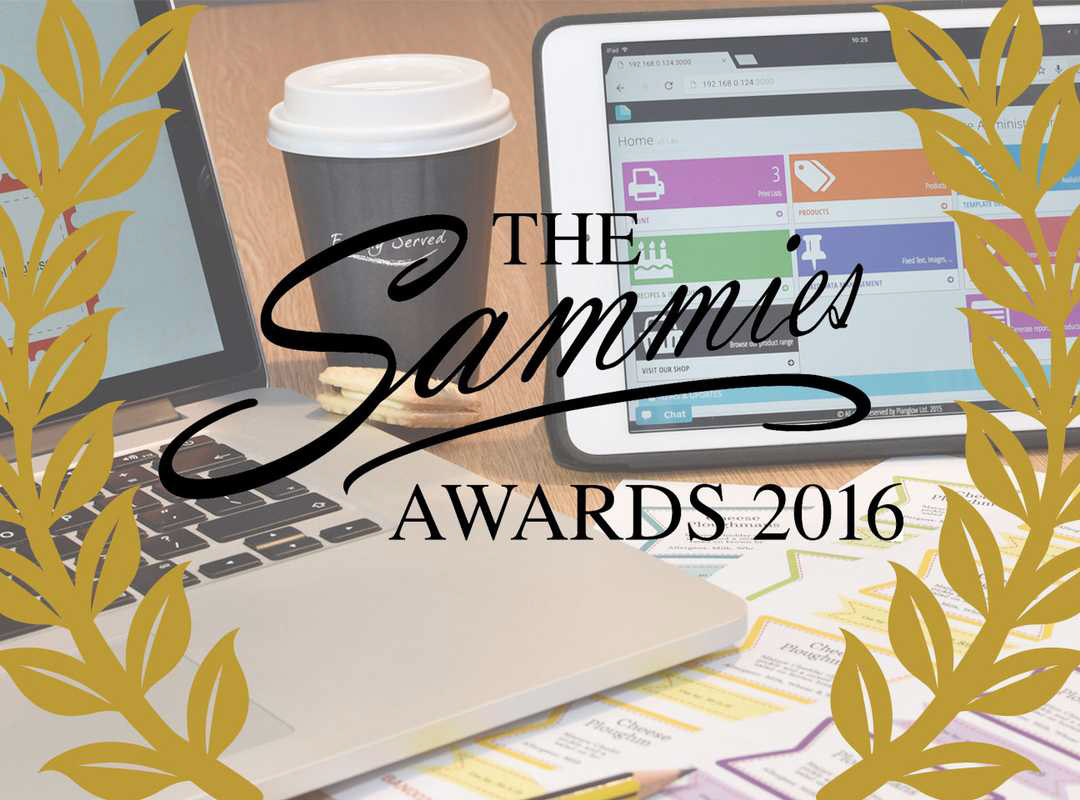 Urban Eat required a rebrand, which means a fresh look and feel for the entire range. I ended up artworking over 250+ products after the Twentythree04 design agency team did most of the branding identity. I also worked on the marketing materials.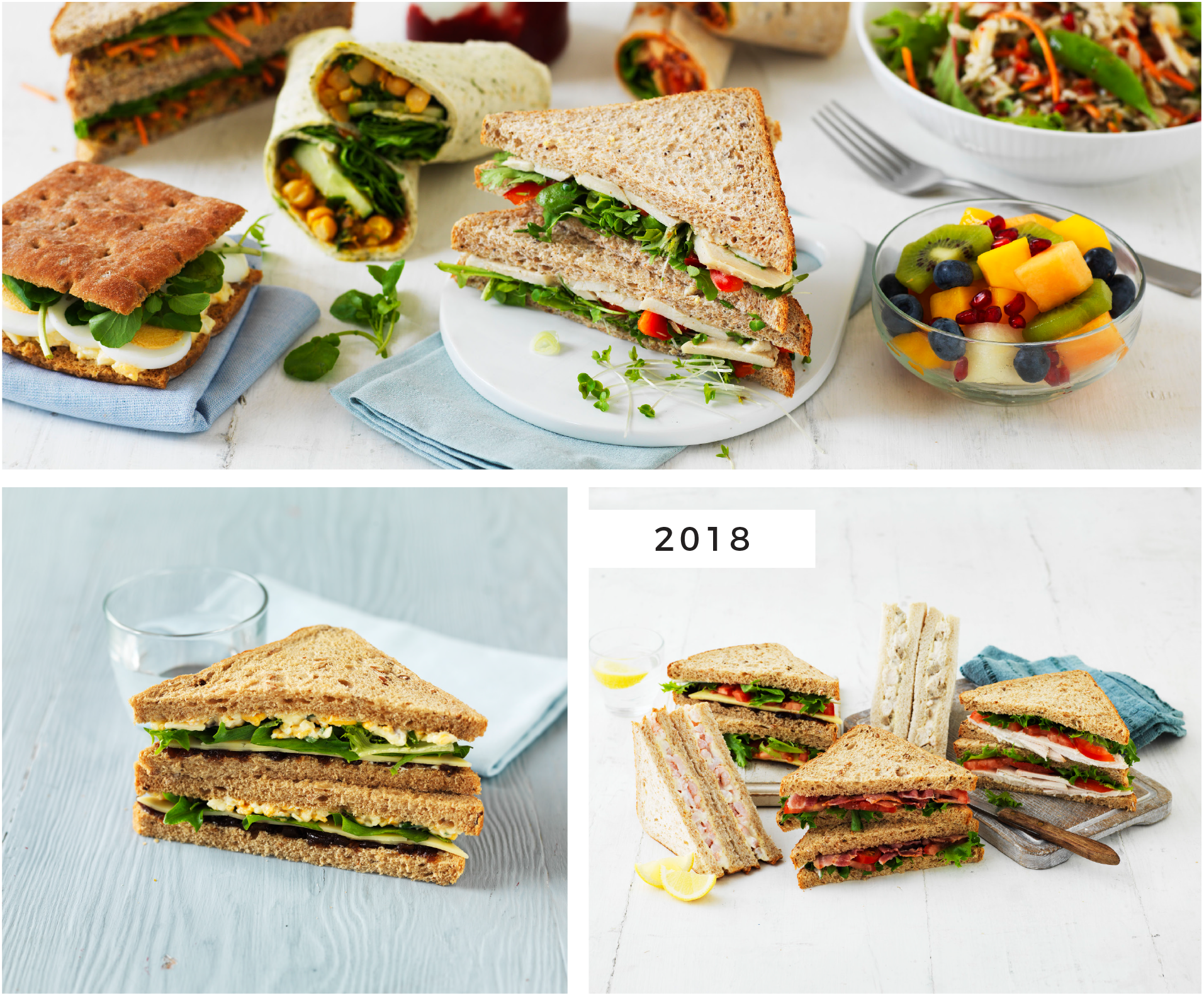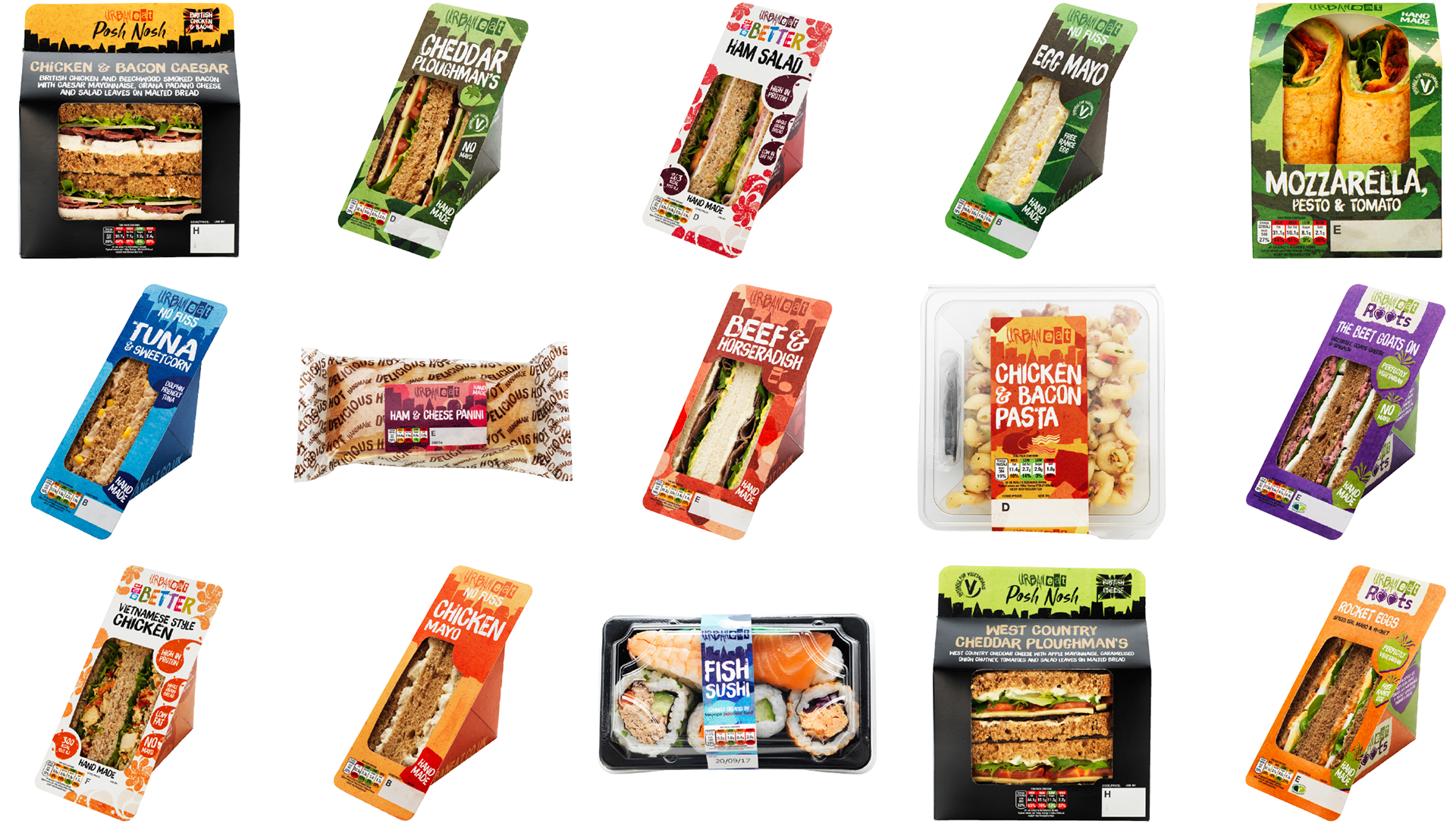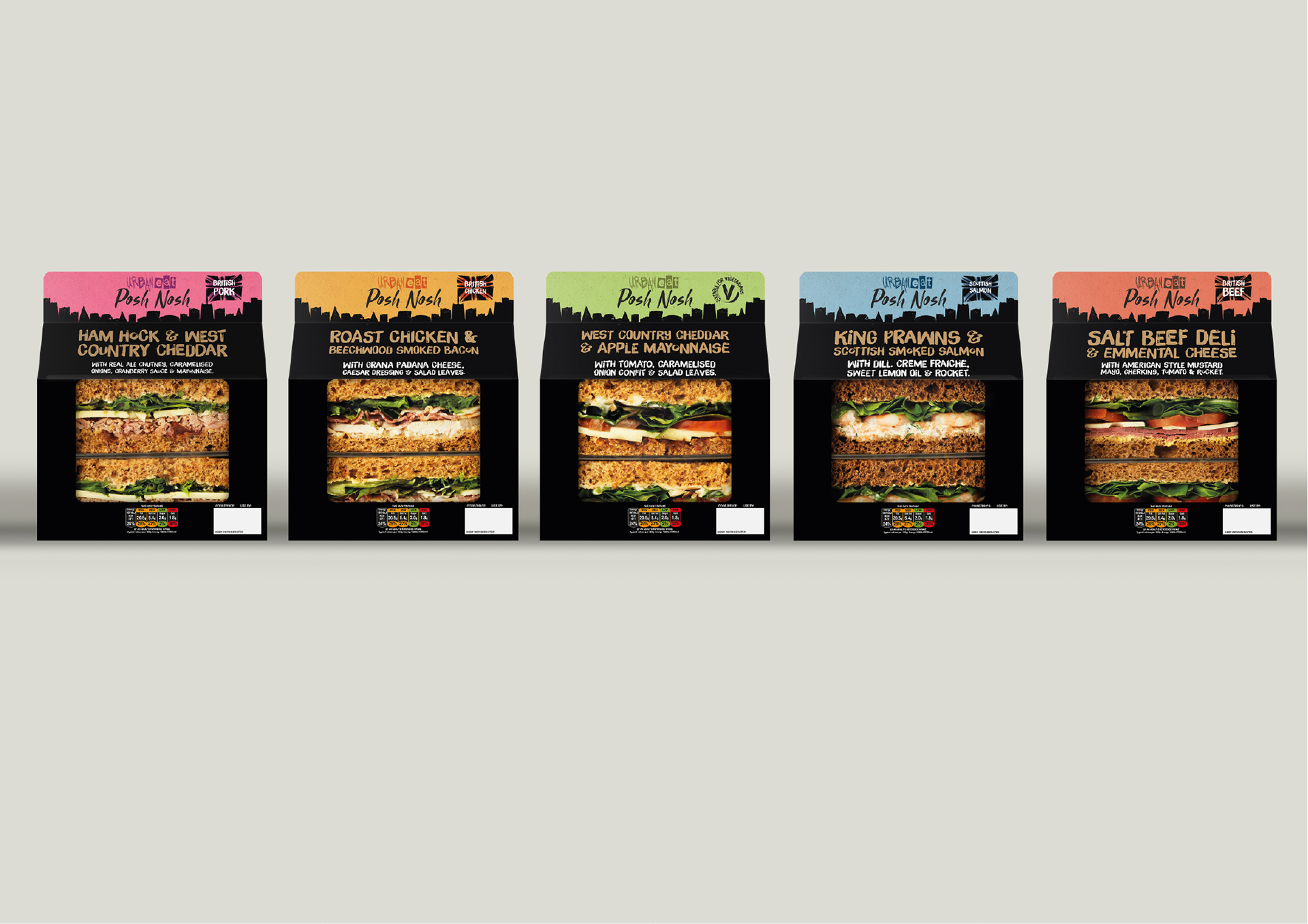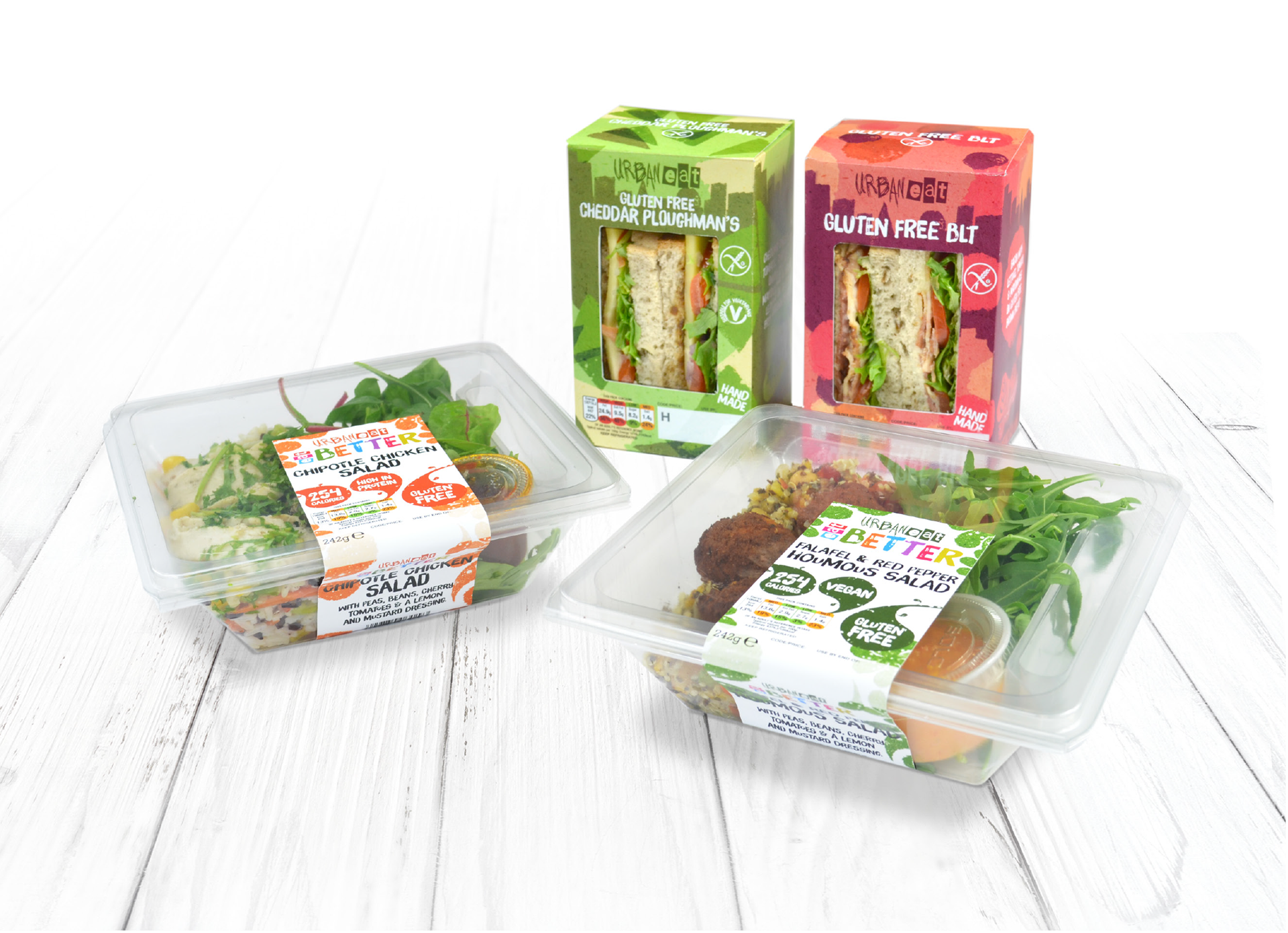 Point of Sale
- Marketing Materials for Urban Eat